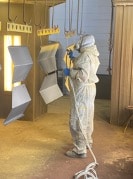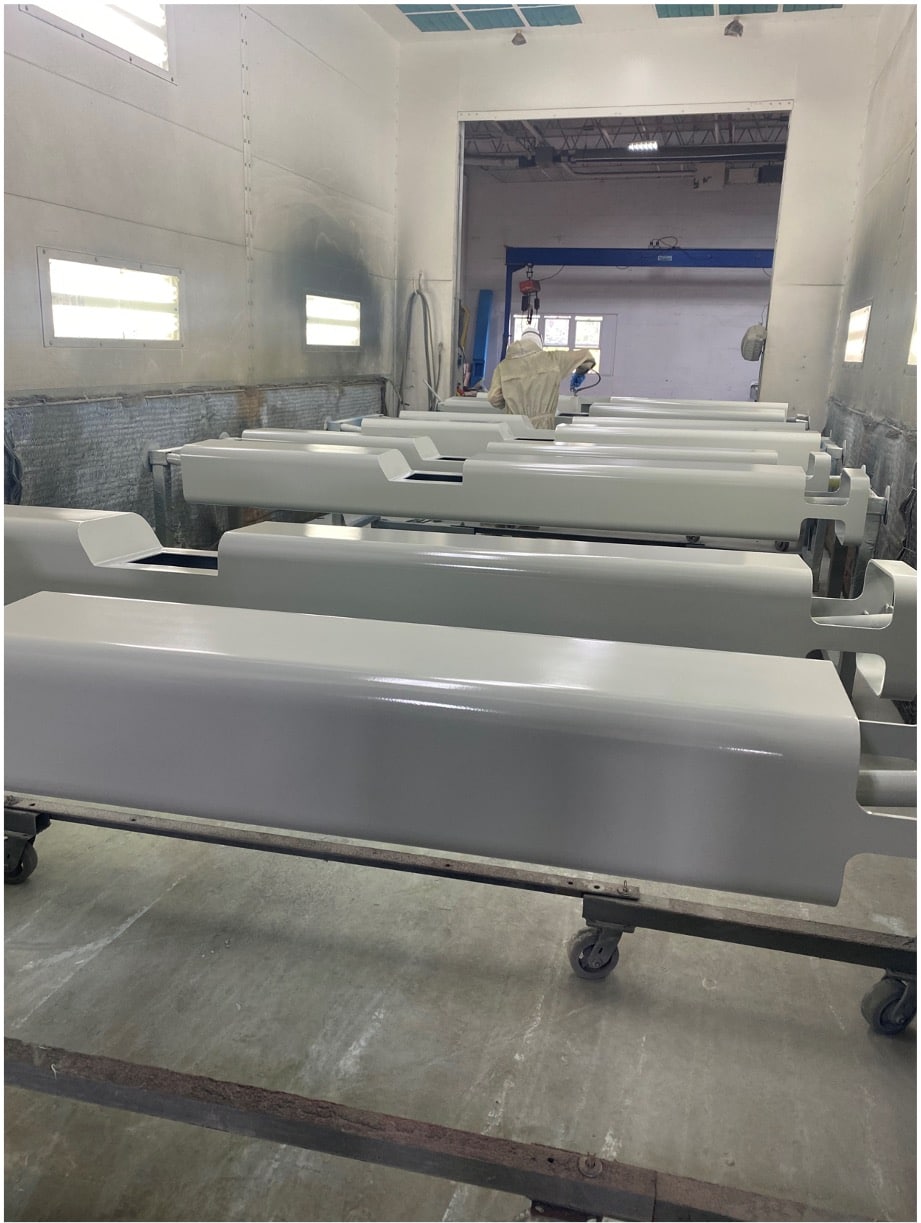 We work directly with top paint suppliers (i.e. Sherwin Williams, Hentzen, TCI, Akzo Nobel) to find the best product for the specifications you require including color customization or matching.
We use HVLP with Airless spray equipment.
Products come in the form of Enamel, Epoxy, Texture, Urethane and Water-based.
Wand-wash phosphate pretreatment.
Five paint booths – one up to 44' in length.
Two paint lines with over 500 trolley capacity, up to 250# per trolley.