At Jacobson Paint Finishes, LLC we have state-of-the-art systems, equipment, and skilled staff for superb preparation and application to a wide variety of industrial parts.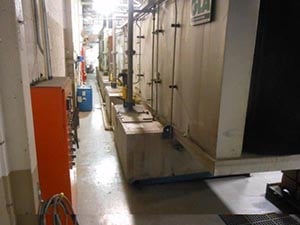 An eco-friendly, multi-metal, phosphate replacement pre-treatment that removes oils, residues and can provide adhesion properties in preparation for painting.
Parts can also be wand washed with a phosphate agent prior to painting when required or as the most cost effective means of cleaning products to standards required by our customers.  This also ensures the durability and longevity of the painted surface.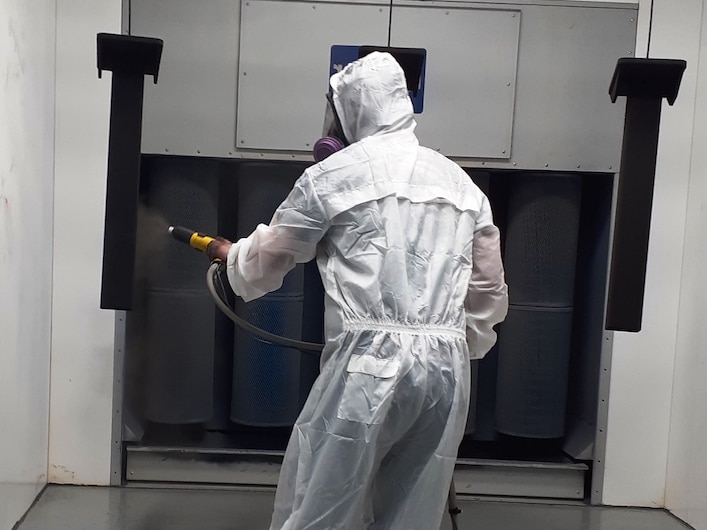 We use conveyorized force cure overs for small parts approx. 26" X 64" with variations.
Large batch oven for parts up to 12' x 12' x 35'.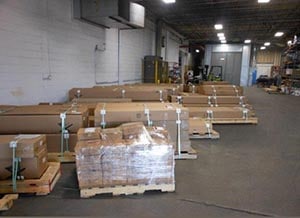 Assembly can include gaskets, handles, decals, lettering, hardware packages, panel installation or others.
Complex masking and signage application capabilities.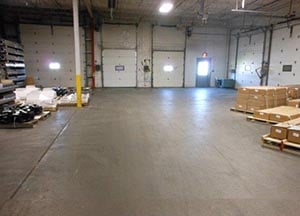 We properly prepare and box finished goods requiring special packaging for shipments, both nationally and internationally.
Packaging can include protective layers such as poly sleeve, foam, paper liners, cardboard layering or boxing.