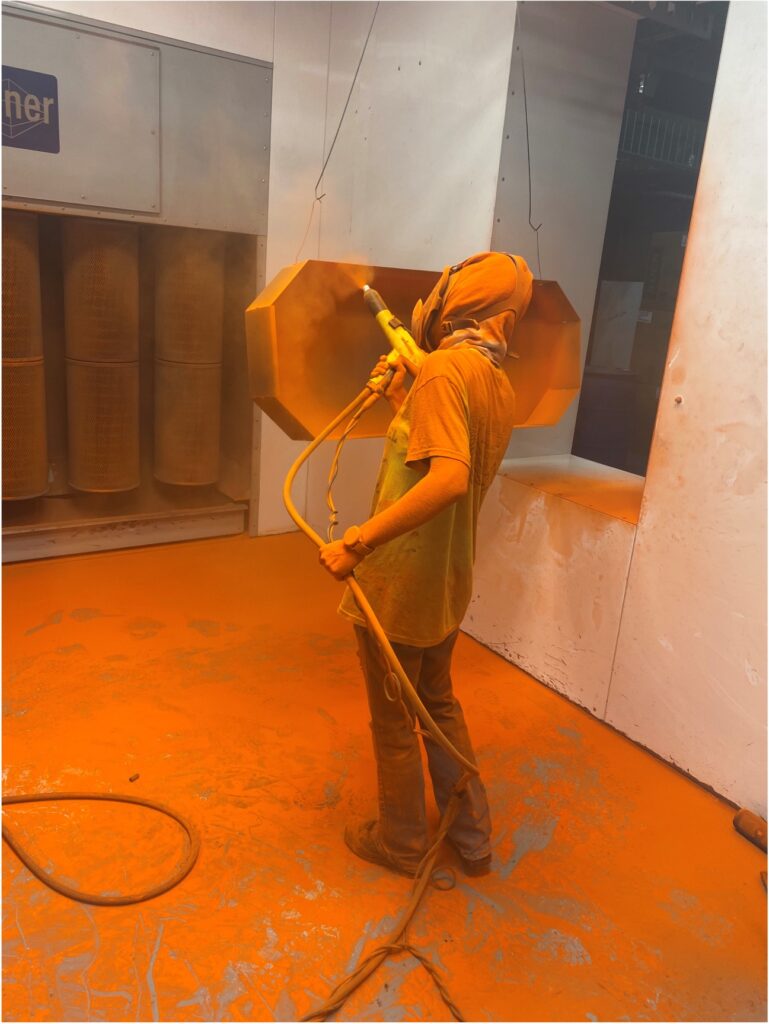 Powder coating is a finishing process that begins with a pre-treatment wash that removes all impurities from the surface of the metal.
Following the application of pre-treatment wash – when the surface is clean and dry – the metal is ready for the application of the powder, a process whereby the powder is applied electrostatically to the metal's surface.
The possible applications are limitless with powder capable of making smooth, textured, wrinkle, vein, glitter, metallic finishes, and also in a wide range of glosses.
Thick even coats are easily achievable with powder, but when the coat is required to be very thin, (1 mil or less) powder coating may not be the best method.
The final product is highly resistant to most chemicals and salt, yet it demonstrates surface properties that can be as much as ten times more durable than ordinary paints, and can withstand temperatures of up to 250 sustained degrees F.